Directors' Dealings: Some Examples
Finance BaFin Insider Trading
December 29, 2018
Introduction
Directors' dealings are financial securities transactions, especially in shares, of executives targeting their employer resp. company. In Germany such transactions fall under § 15a WpHG which is the German securities trading act. By law directors' dealings have to be reported to the BaFin (federal agency for financial market supervision). The BaFin makes these dealings publicly accessible via their website, see here.
Without any further comments the remainder of this article shows directors' dealings along the share price development for five companies which I consider instructive.
For code allowing to automatically generate such plots, refer to my article Downloading Data on Directors' Dealings.
DISCLAIMER: None of the below is intended to be considered as any kind of investment advice. All examples serve as illustrative material only.
Deutsche Telekom AG: DE0005557508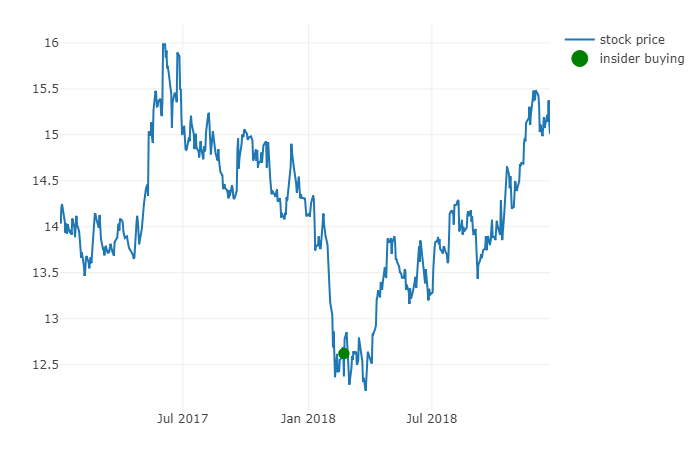 Fresenius SE & Co. KGaA: DE0005785604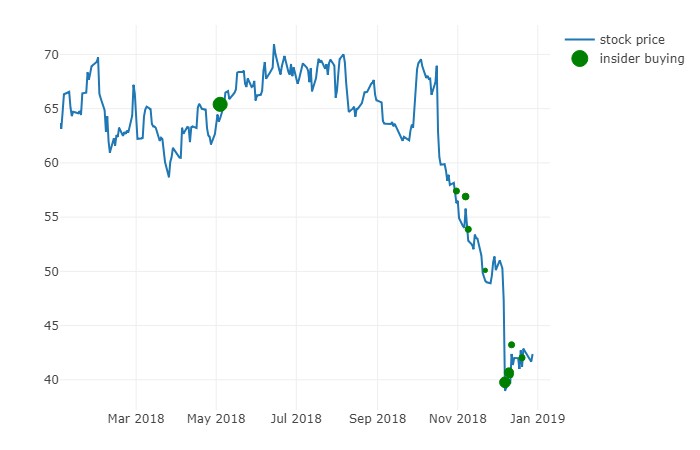 Merck KGaA: DE0006599905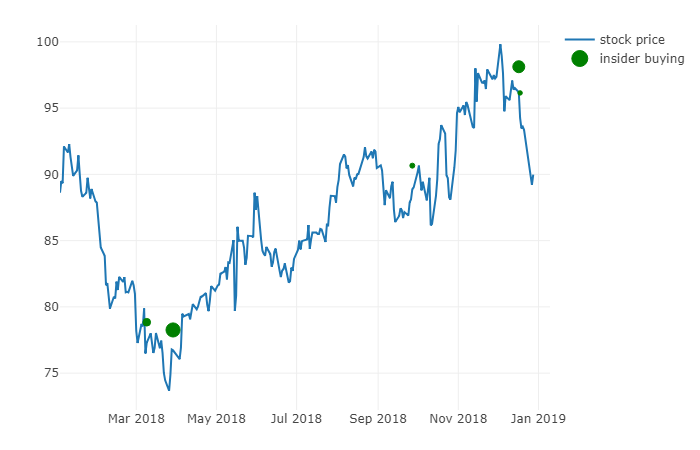 Vonovia SE: DE000A1ML7J1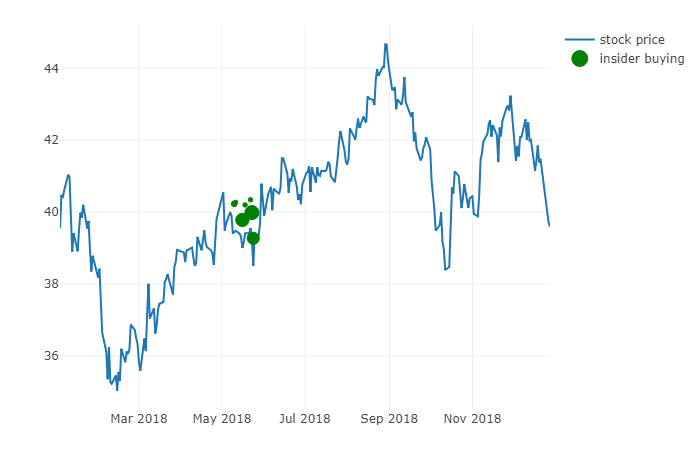 Wirecard AG: DE0007472060